Properties - Menu
Last Updated: April 17, 2023
Applies to: All registered users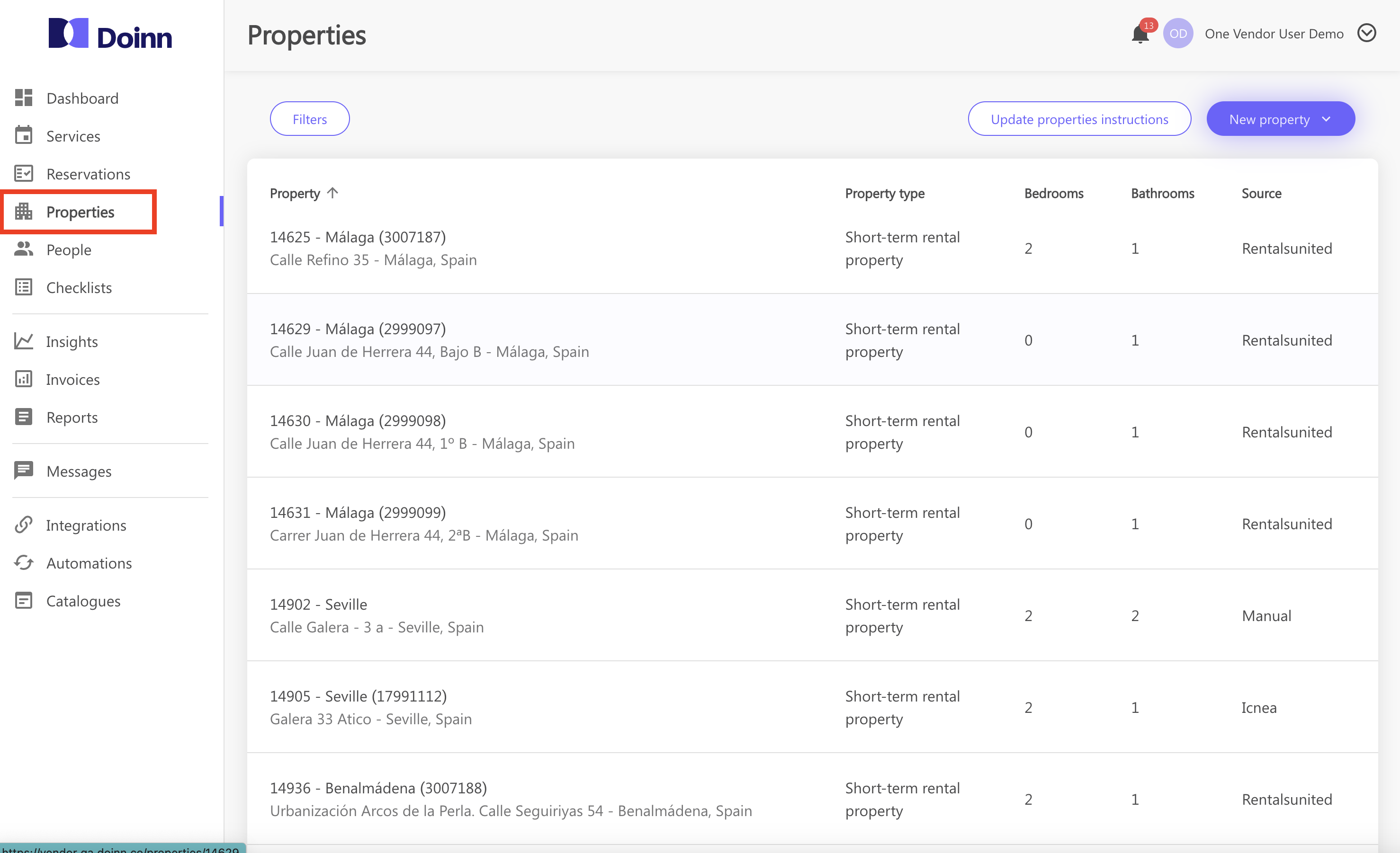 In the properties menu you will be able to do the following actions:
---
2. Property list
From the Property tab we can see all the properties added.
By selecting Filters you can easily navigate through your properties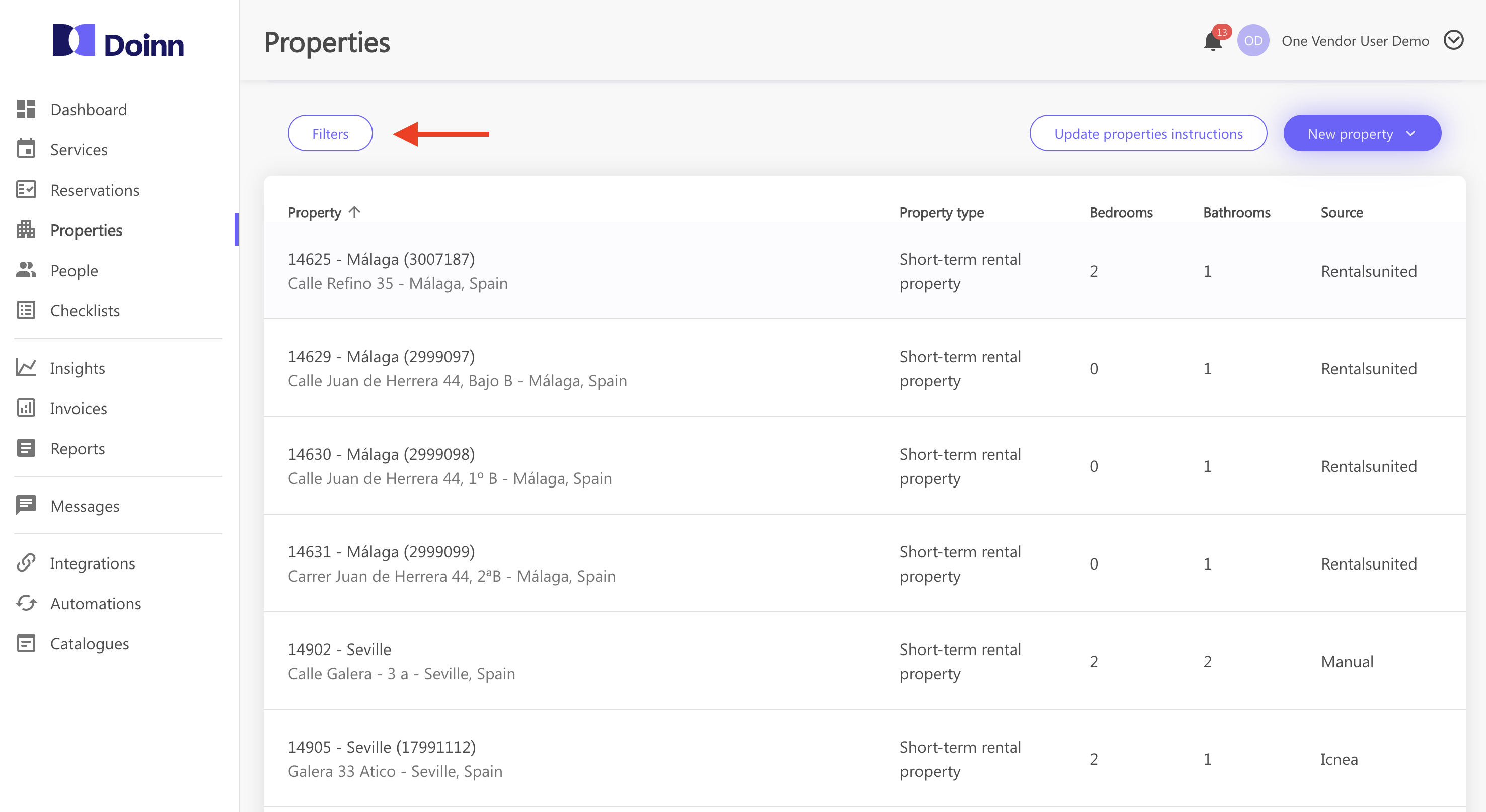 You can choose per city, per property tipe, source, client, number of rooms...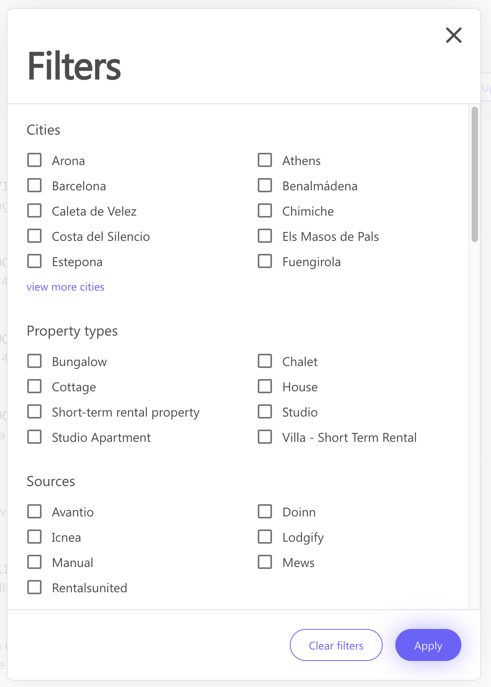 Update property instructions
Fill out the instructions for all your properties in bulk, by downloading our Excel file, and then uploading it to have all the properties with their instructions updated.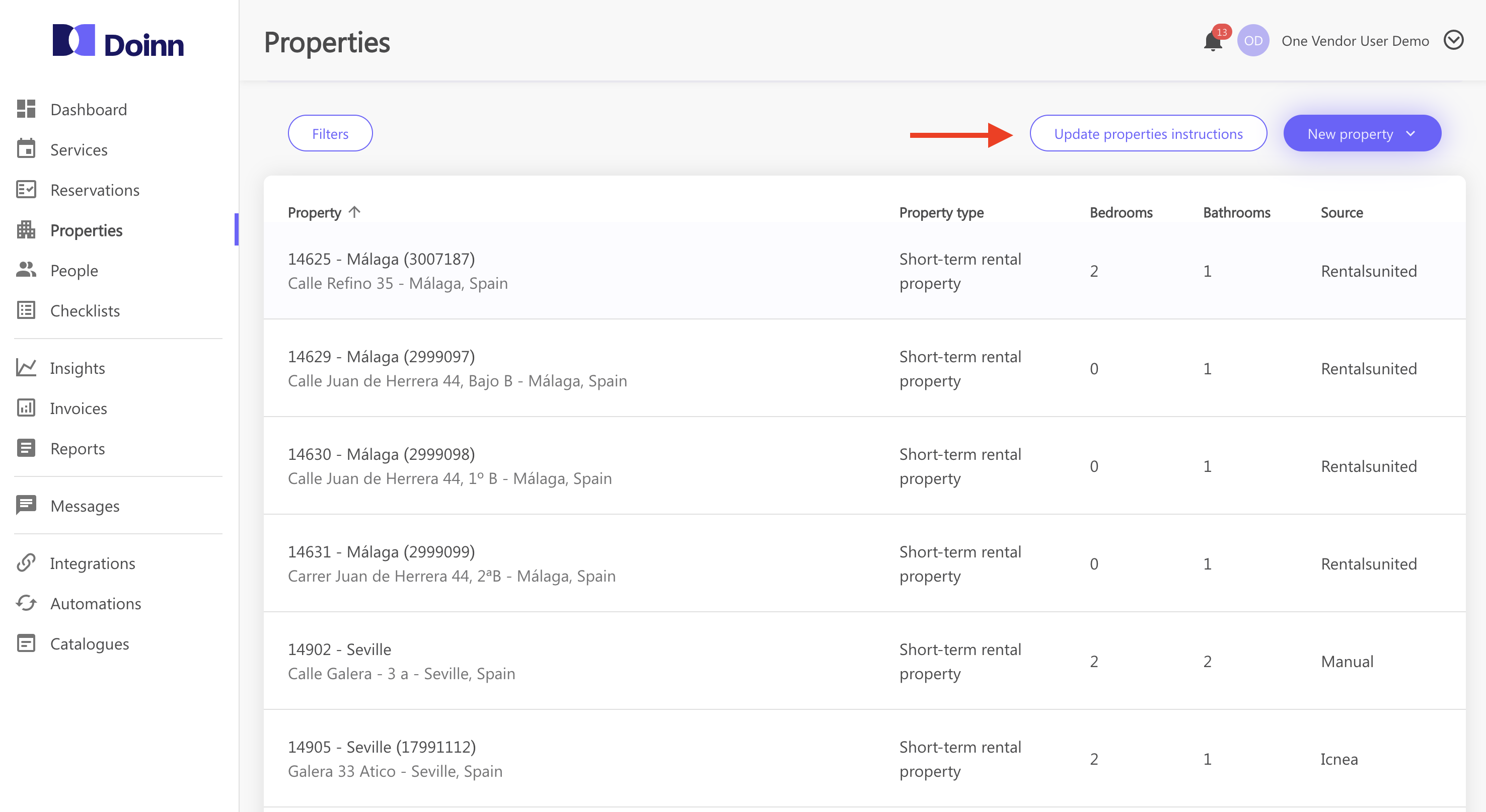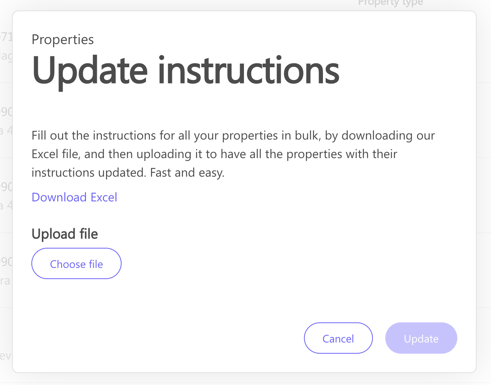 ---
3. Property Details


Select a property from your list to see the details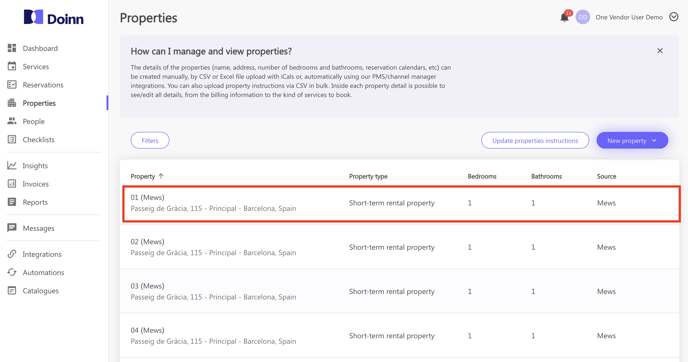 From this tab we can see all the information such the number of beds, the address and we can also add billing specs.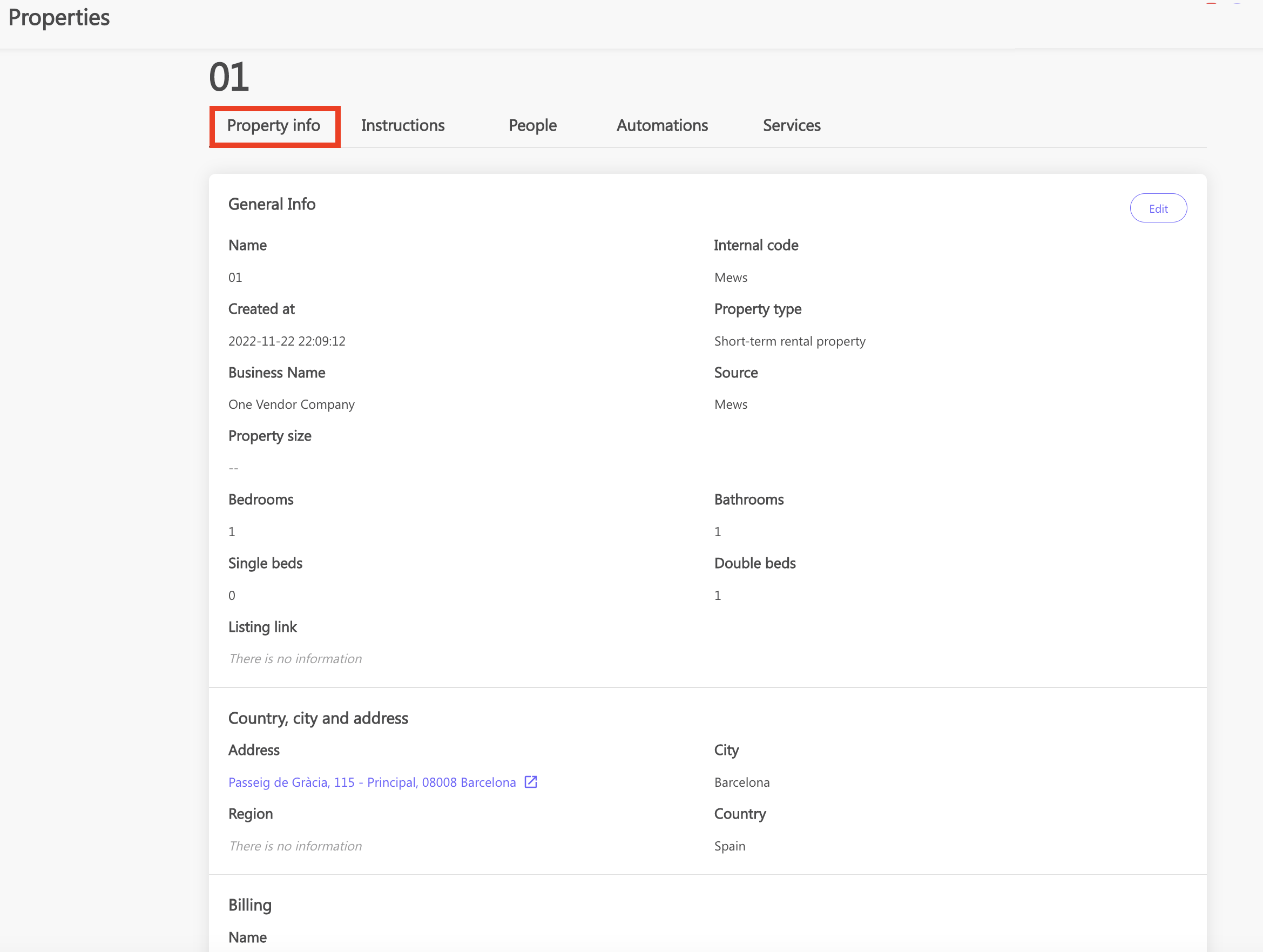 From this tab you can add all the information and specific requirements of the property.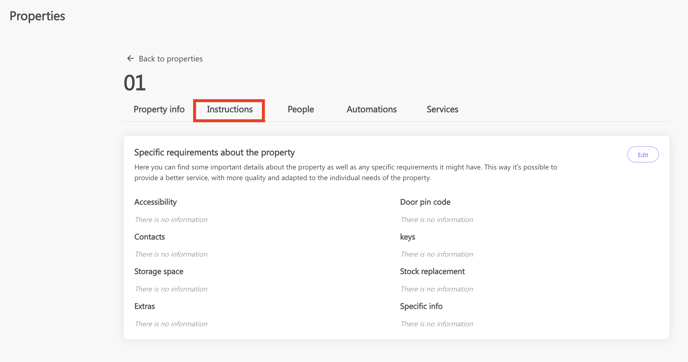 From this tab you can see the members or teams responsible for the services of this property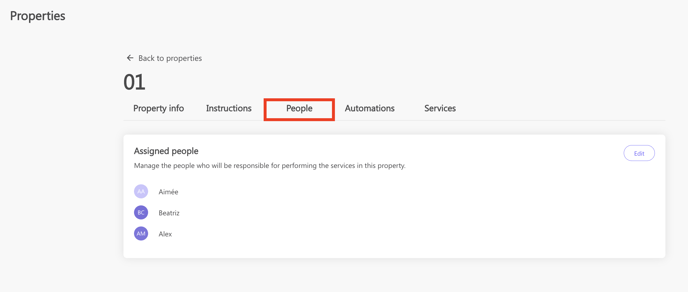 From this tab you can see if the property belongs to an automations and which one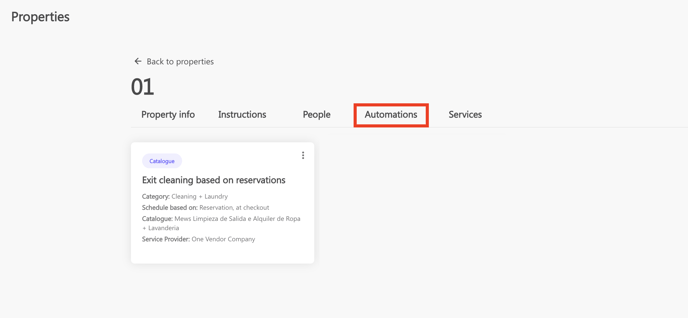 From this tab you can see all the services done and scheduled (you can navigate with filters)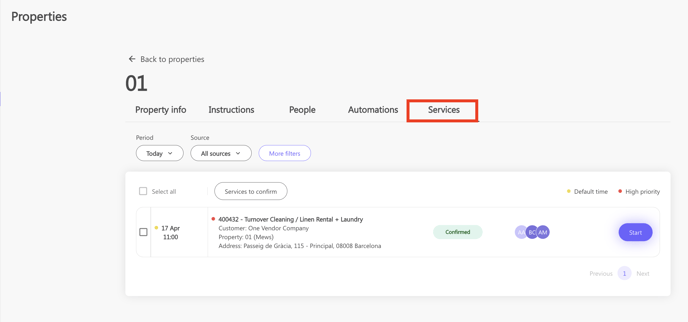 ---
4. Delete property


To delete a property, please contact us!