3 Ways to create properties - You can add properties via PMS integrations, upload list via excel or add manually
Last Updated: April 21, 2023
Applies to: All registered users
In this article we show you how to create properties in Doinn.
Your properties are stored in Properties tab.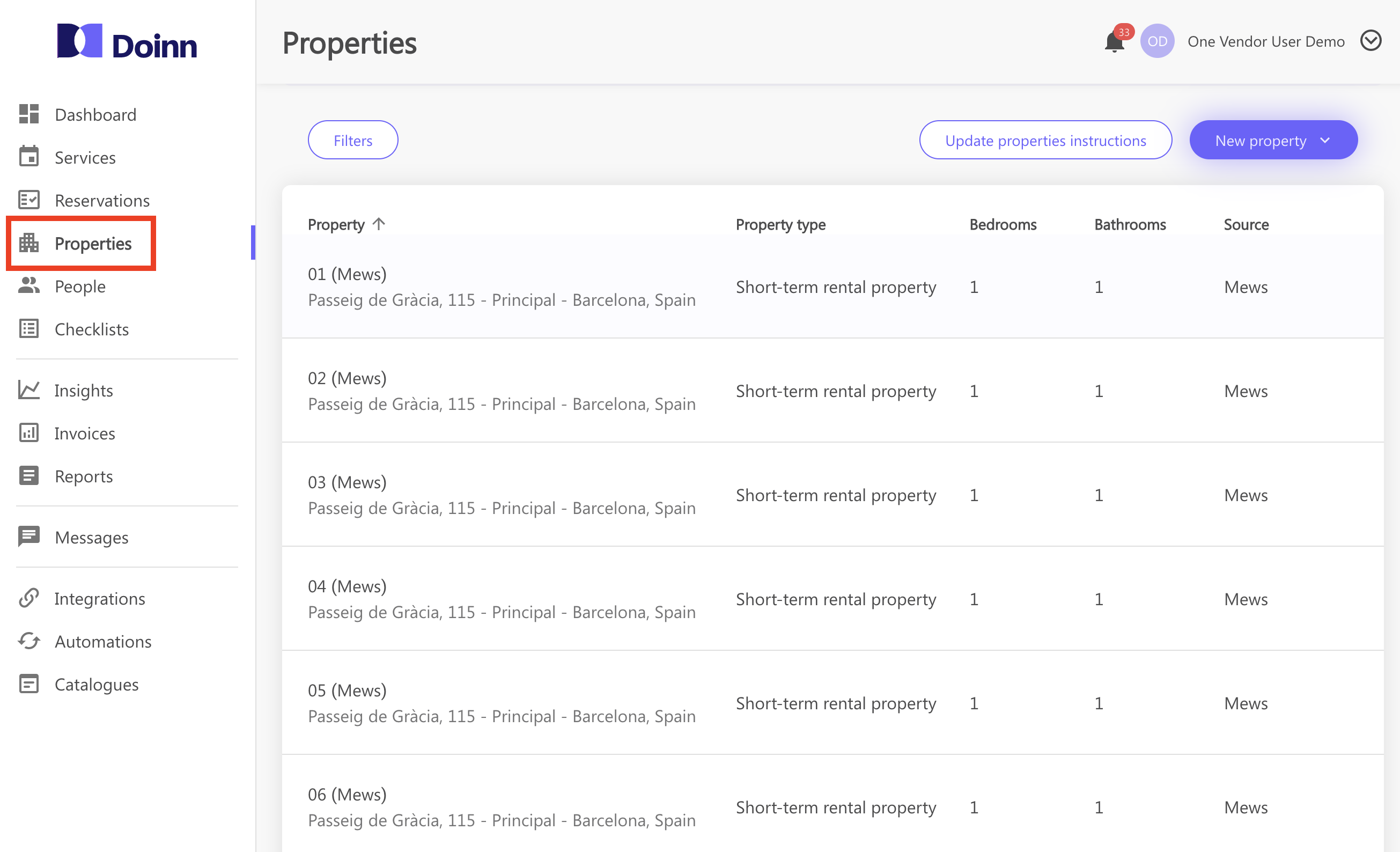 There are 3 ways to create properties:

Integration with your PMS
Click your Property Management System in order to see how you can upload your properties to the Dionn platform:
If you work with Avantio, Icnea, Rentals United, Smoobu, Guesty, BookingSinc, Vreasy, Tokeet or Hostaway you can load the properties in 2 minutes by following the steps below
If you work with a lot of properties and you do not work with any of these PMS', we recommend you follow this method. Besides creating the properties you will also be able to add an iCal-link to integrate the calendars
Through our easy to use interface, you can quickly create a new property manually
---
1. Integration with your PMS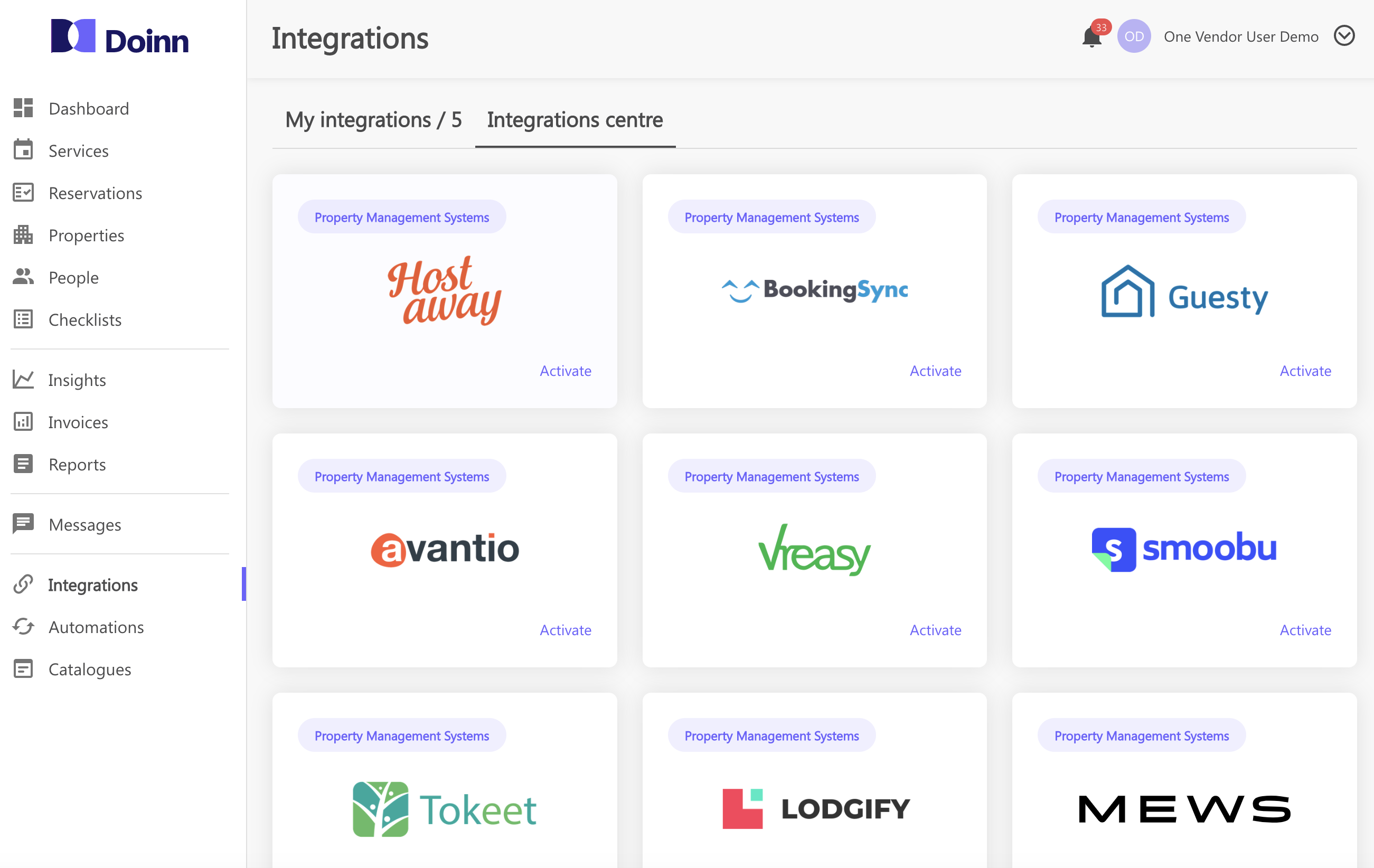 This is the quickest way to have your properties and reservations uploaded in Doinn.
You can get started within 2 minutes.
Each PMS has its own way of connecting. Check here how you can integrate yours.
---
2. Excel import
From the Properties Tab select New property.
Select Buck import from the drop down menu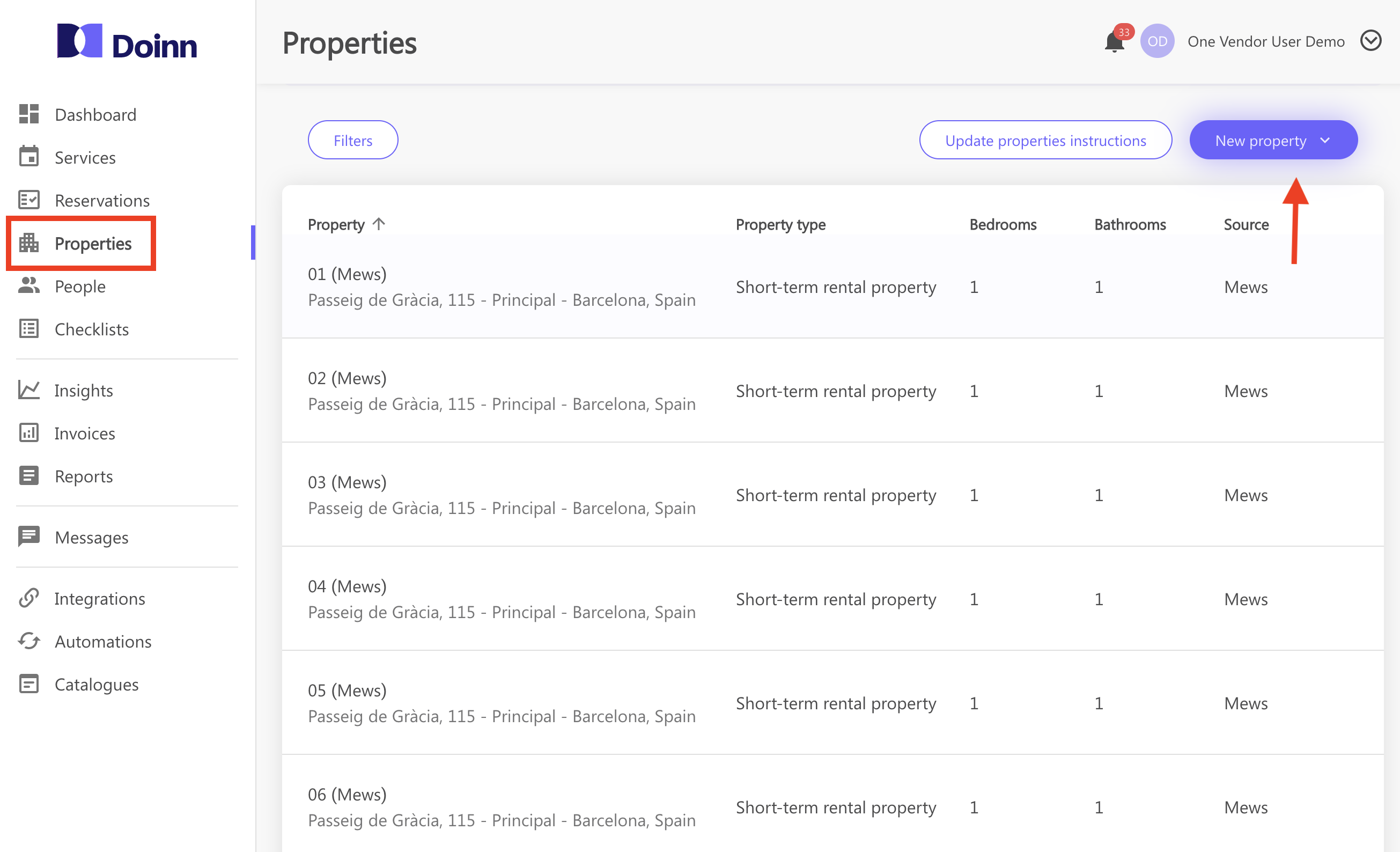 Download the template, fill it and upload it by clicking Choose file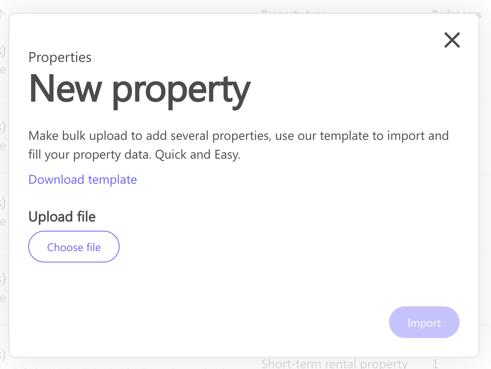 Your properties are now displayed in Properties tab
In the case of choosing this option to create the properties, it is important to take into account the following aspects:
The information needs to be uploaded through an spreadsheet with .xls extension. So when working in Google Sheets, make sure to download in the correct format.
In the case of being a Mac user and working with numbers, you must take into account that the drop-down to choose the type of property is not enabled, so you must insert it manually. The best option is to transfer this file to Google Drive.
---
3. Manual Creation


From the Properties Tab select New property.
Select One property from the drop down menu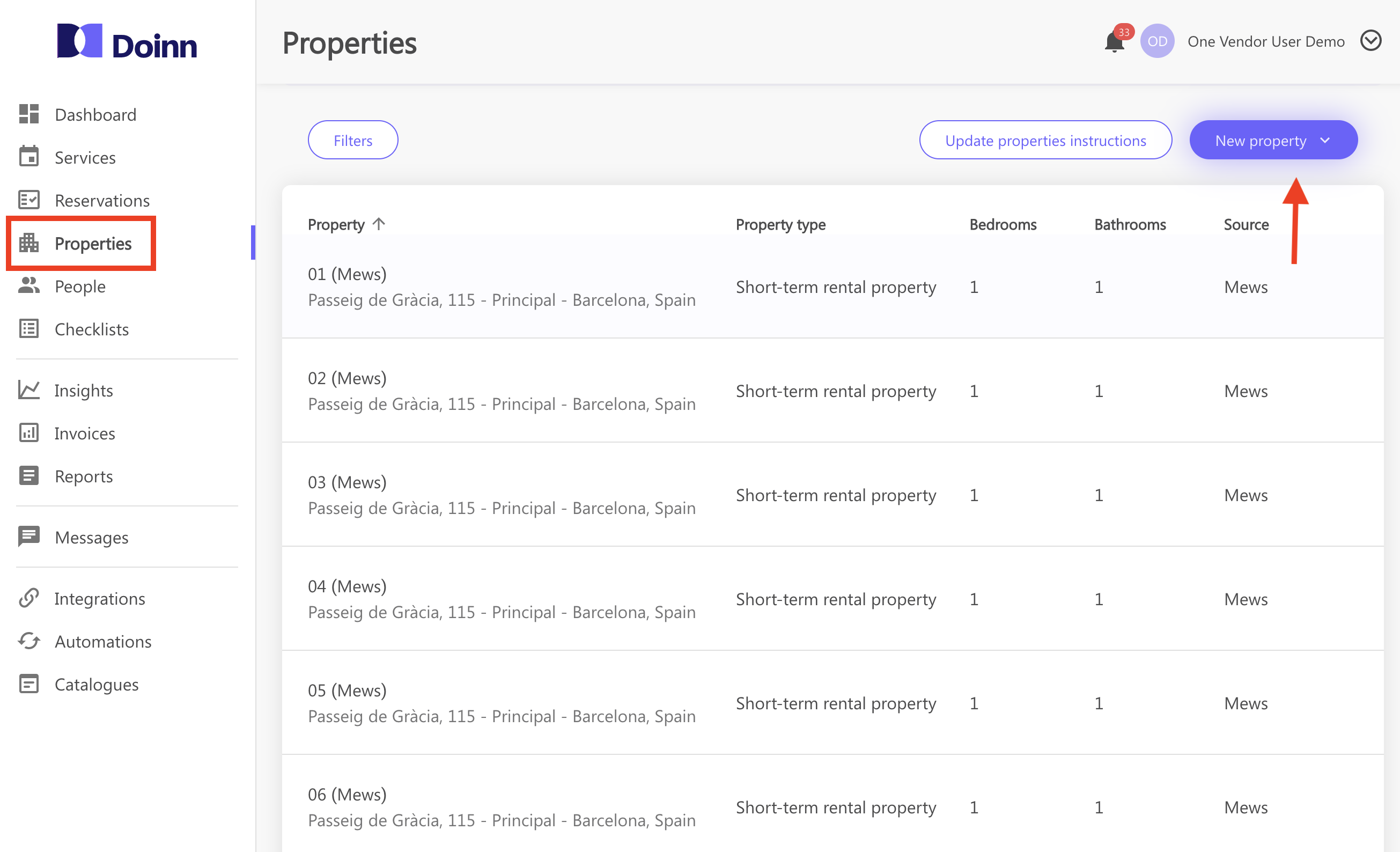 Fill out the property profile and don't forget to include the iCal link.
For each property you create we will get the services to be synchronized with your reservations with an iCal. You can automatically create and coordinate any task based either in reservations or recurring time.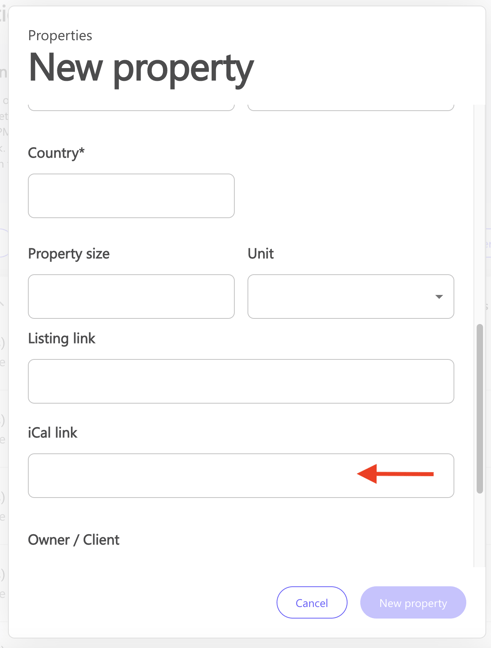 Your property is now displayed in Properties tab