Learn how to see your catalogues and check all the informations
Last Updated: Nov 20 2023
Applies to: only registered users with roles: owner, admin, manager
To see your price check the tab Catalogues. Here is where all your catalogs are stored.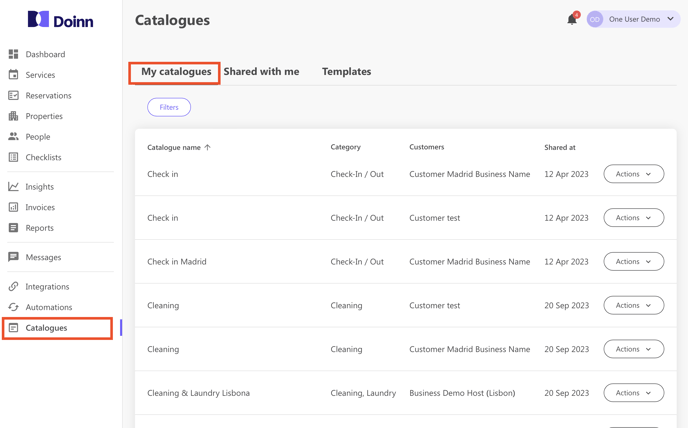 The catalogues are organized according to the category and divided by customers.
To see the information of a catalogue, click on it.
The first section named Services you can see all the prices (please note in the example is a Test account) according to the type of property.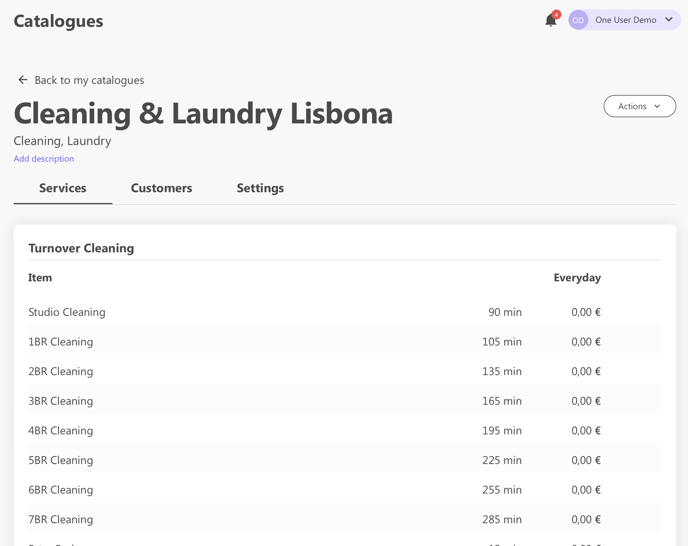 Moreover, you can see with whom is share and the status, and also you can check or edit the settings, as shown below: