Definition of services, prices, duration and locations
Last Updated: April 14 2023
Applies to: Only registered users with the roles: owner, admin, coordinator
The definition of catalogues that are similar to quotations or price list means you need to define:
services name and description
service prices (optional) - Doinn allows complex and flexible pricing
service durations
service locations (optional) - You need to select only one country and you can limit the service to one or many cities. If none the service can be located anywhere in the country selected

Now let's explain how to create a catalog, the catalogs can be created based on templates. Doinn has at the moment 19 templates of catalogs but is constantly added more.
NOTE: If you need a service type that is not in the current template list of catalogs, please let your Doinn Rep know, we will be happy to analyze and add that template to you. eg. at the moment Doinn still does not have a catalog for snow removal
How to create a catalogue
---
1. Create a catalogue from Templates
Access the Doinn Catalogues tab and select Templates.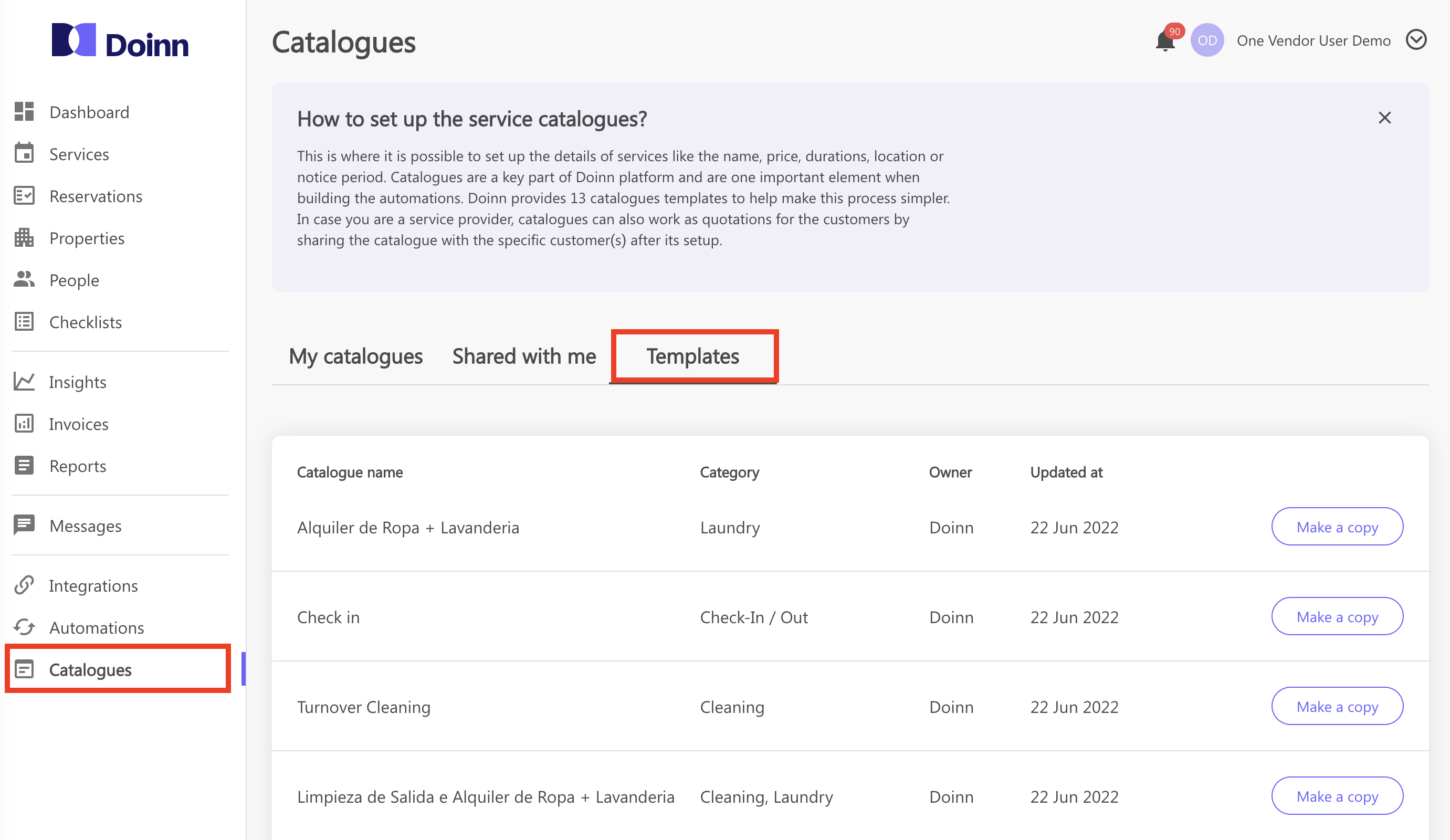 As written before Doinn has at the moment 19 templates of catalogs but is constantly added more. These are organized according to the category and service offered, eg. Laundry, Cleaning, Cleaning and Laundry, Check-in...
To create your catalogue:
Select the template
Click Make a copy

Choose a name and save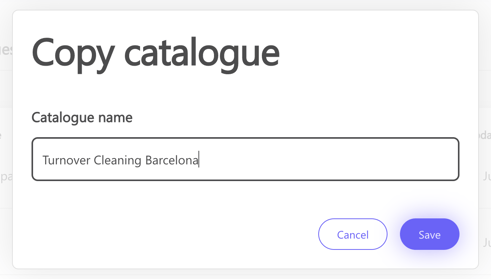 The catalogue is now showing in My catalogues tab: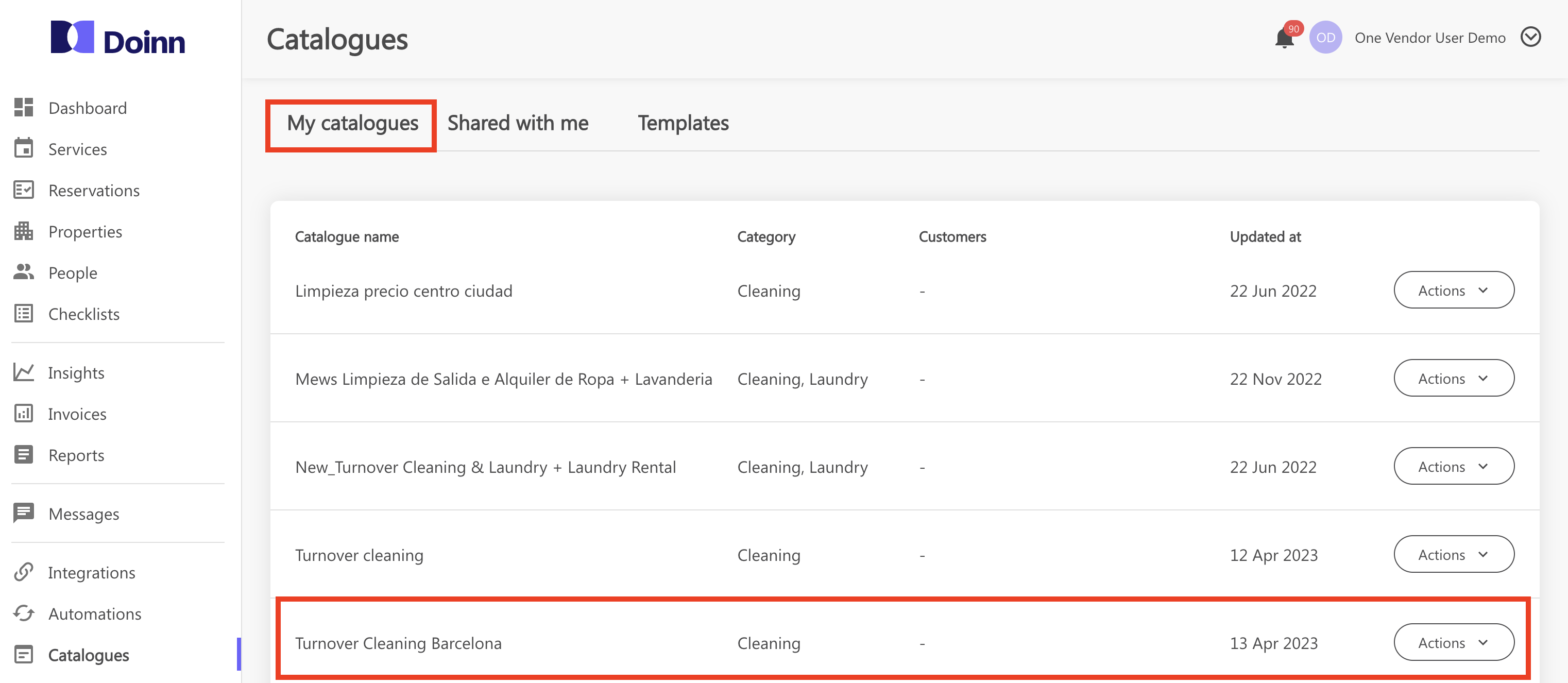 ---
2. Personalize your catalogue
Once created, enter your brand new catalogue in order to personalized it and make your edits.
Set your description, your prices and the duration and share with all your Customer! The catalogue shared will be used to create all services automation (scheduling) but can also be considered as a quotation and pricing towards the customers.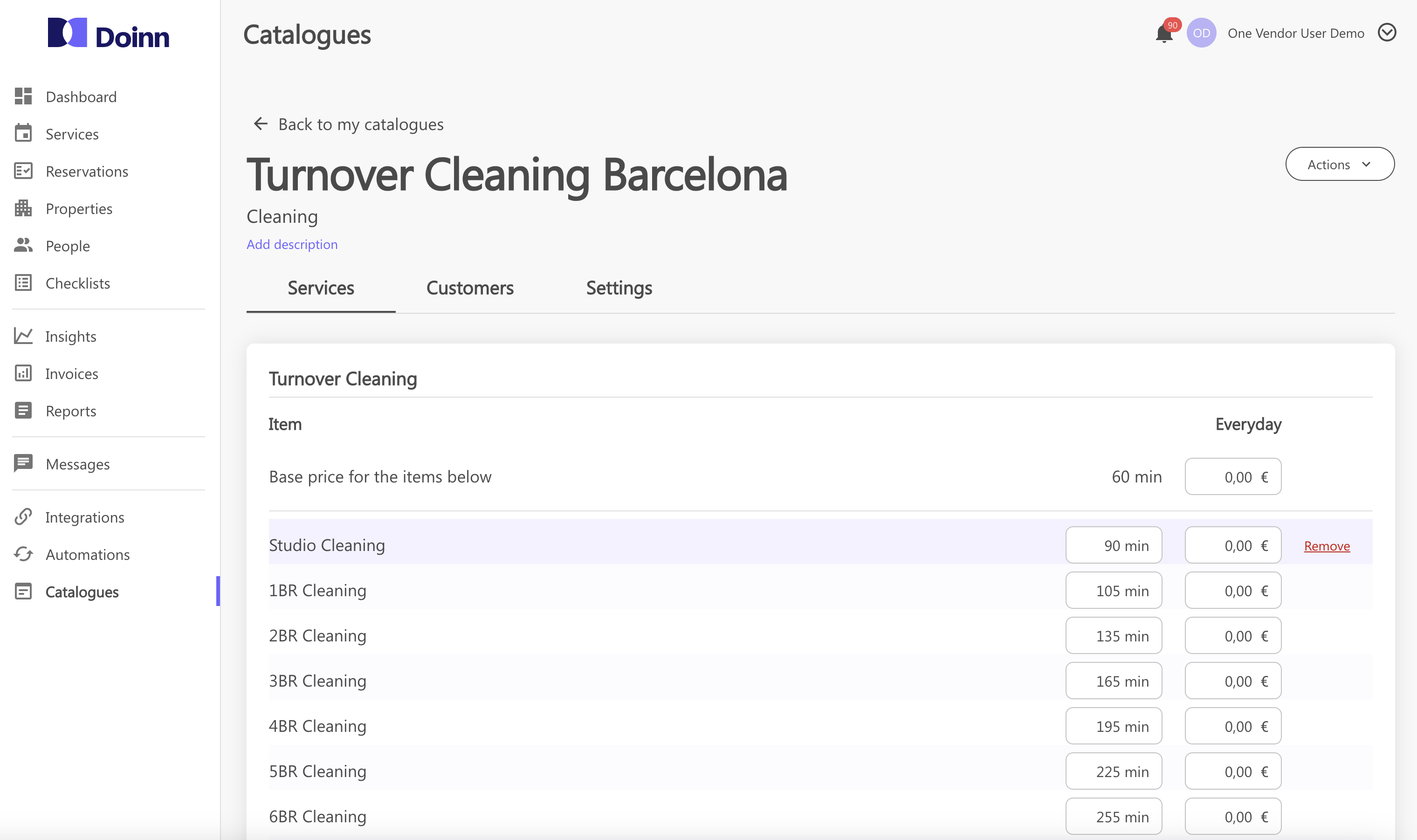 Check point 5. Catalogues Details in the article Catalogues Menu for further details.