Learn how to add a property to an existing automation, or create a new one, to have all services automatically scheduled
Last Updated: Nov 20 2023
Applies to: only registered users with roles: owner, admin, manager
2. Add a property to an existing automation
---
1. Create an automation


Using automations makes the daily operation workflow easier since all the reservation for your property will automatically generate a service request.
To create an automation check this article and follow the steps!
---
2. Add a property to an existing automation


a. Go to Automation and select the automation where to add the new property.
b. From the top menu select edit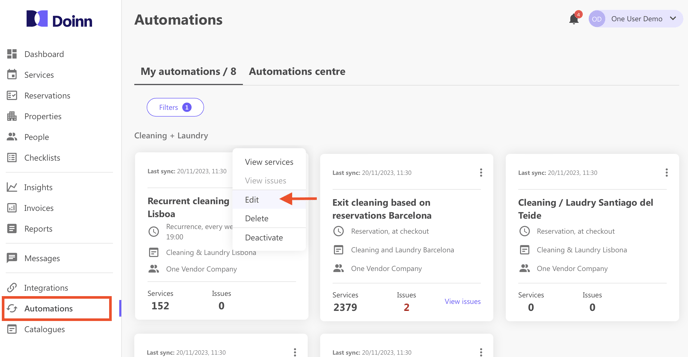 c. Scroll to reach the property section and select Add more properties

d. A new window will open. Look for the property, select it and confirm.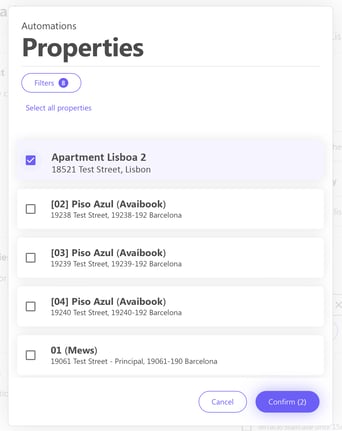 e. The new property is now added

f. Don't forget to check the quantities for extra services and lines sets for the new property and edit if needed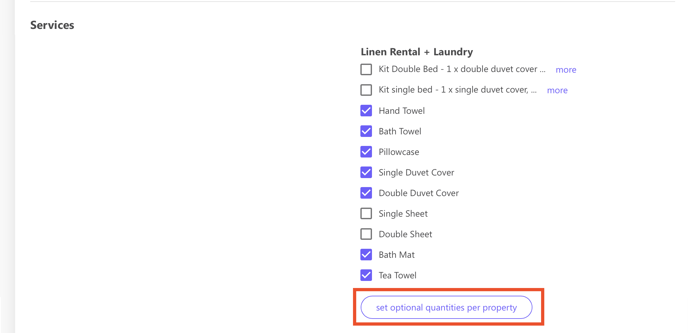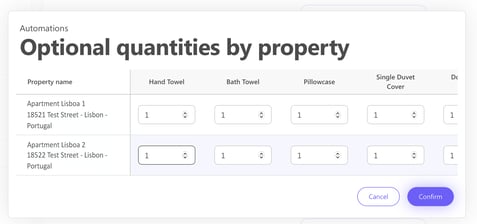 g. When it's all set, save the automation
h. Your property will now generate services according to the setting of the automation