How to export your data
MorLast Updated: April 18, 2023
Applies to: All registered users

Exporting your data from Doinn it's very easy!
In this article we go through all the data that you can export.
---
1. Export you reports
From the tab Reports you can generate and export your reports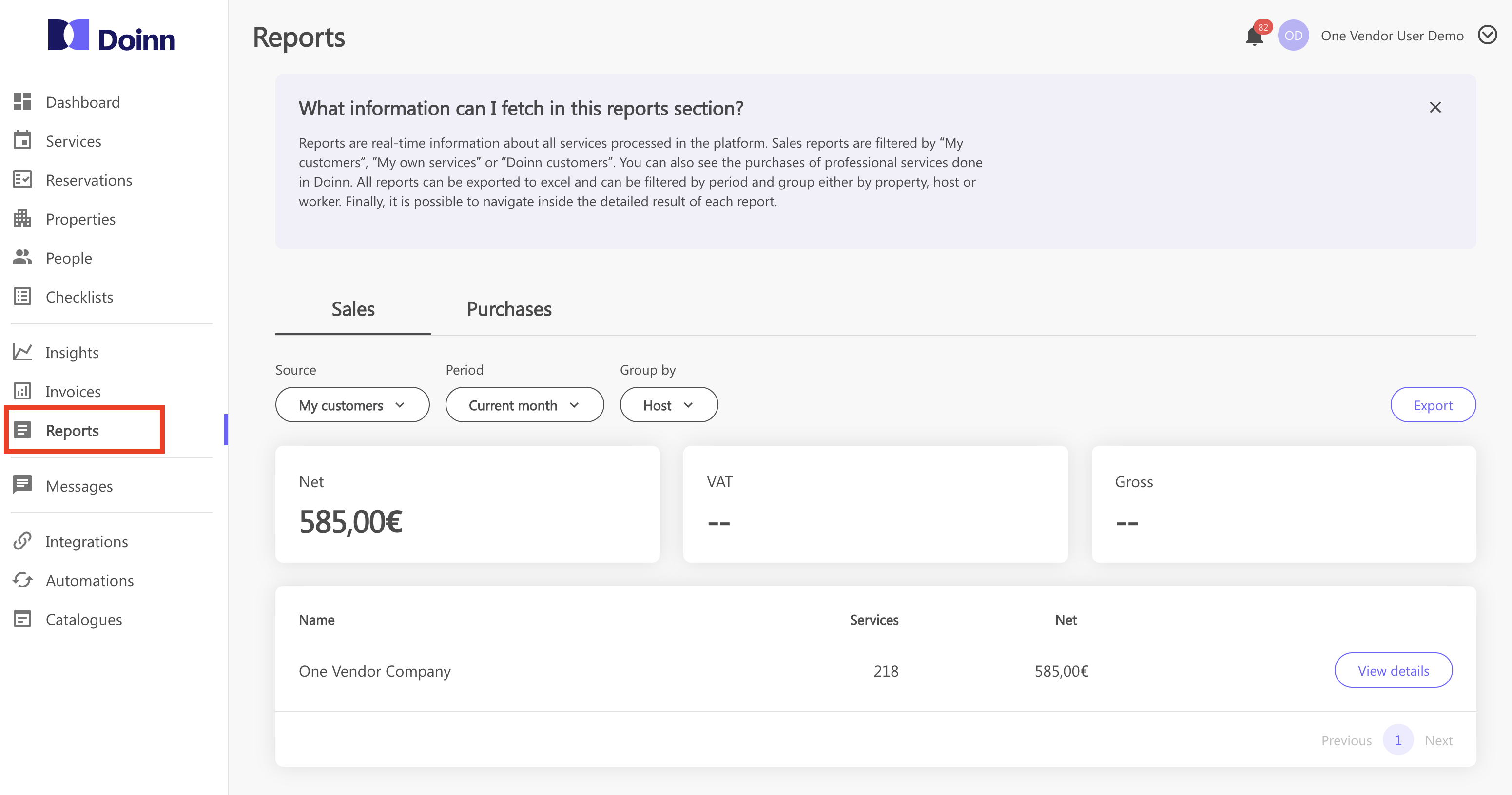 Depending if you are selling (sales) or buying (purchases) by choosing the fields you can download all the services done in the selected period of time.

Depending on the information you want to analyze, you can use the filters and download the specific report. In the picture we are downloading a report of all the service done in a specific property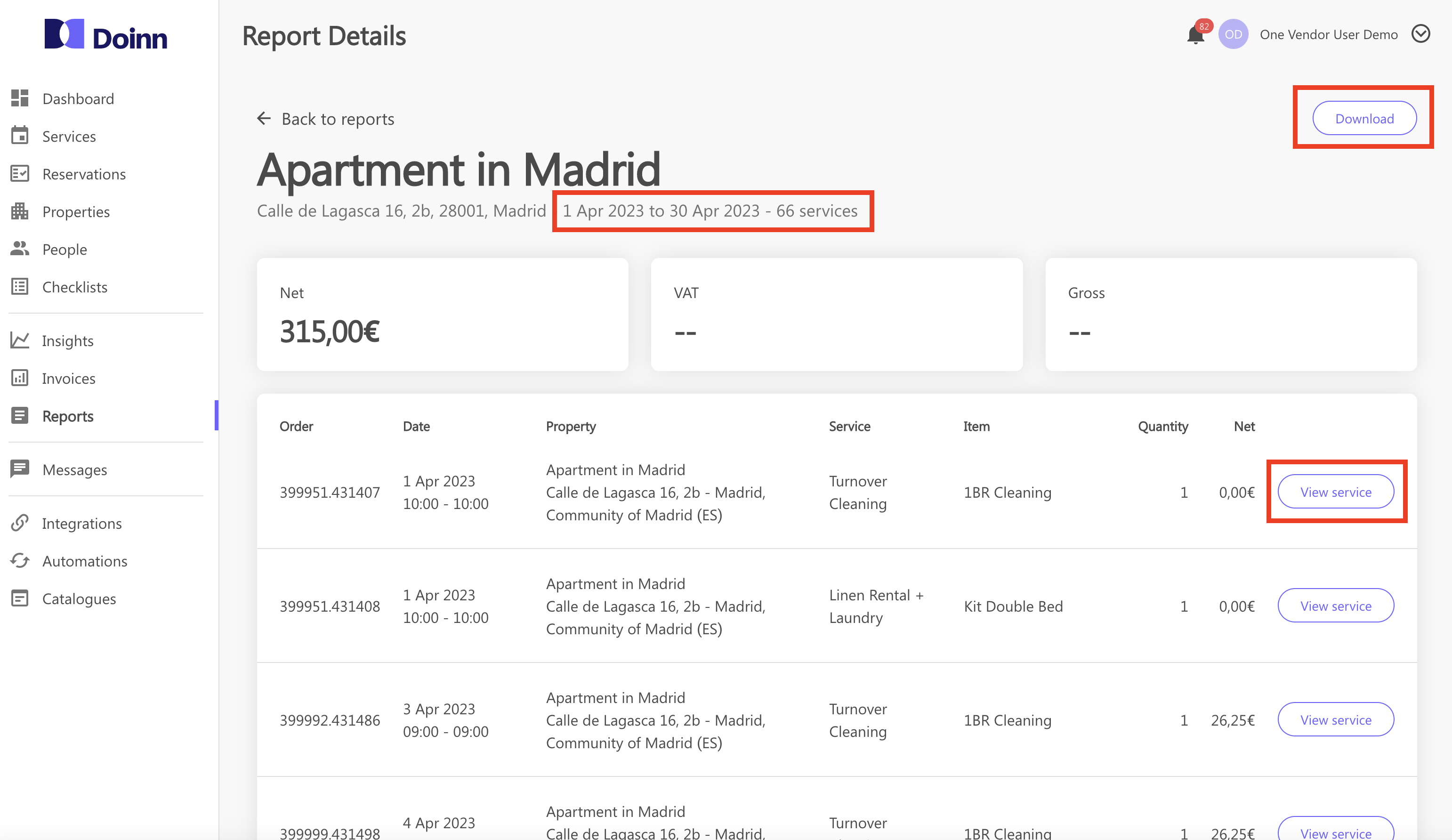 ---
2. Export you Insights

From the tab Insights you can generate and export your data.
Just click on this symbol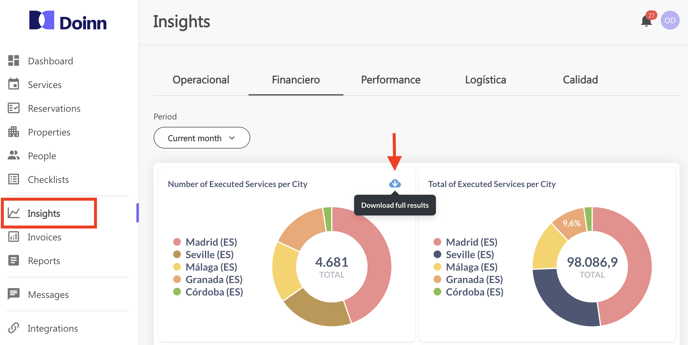 ---
3. Export you Invoices
From the tab Invoices select the invoice you want to download, click on actions and choose your file.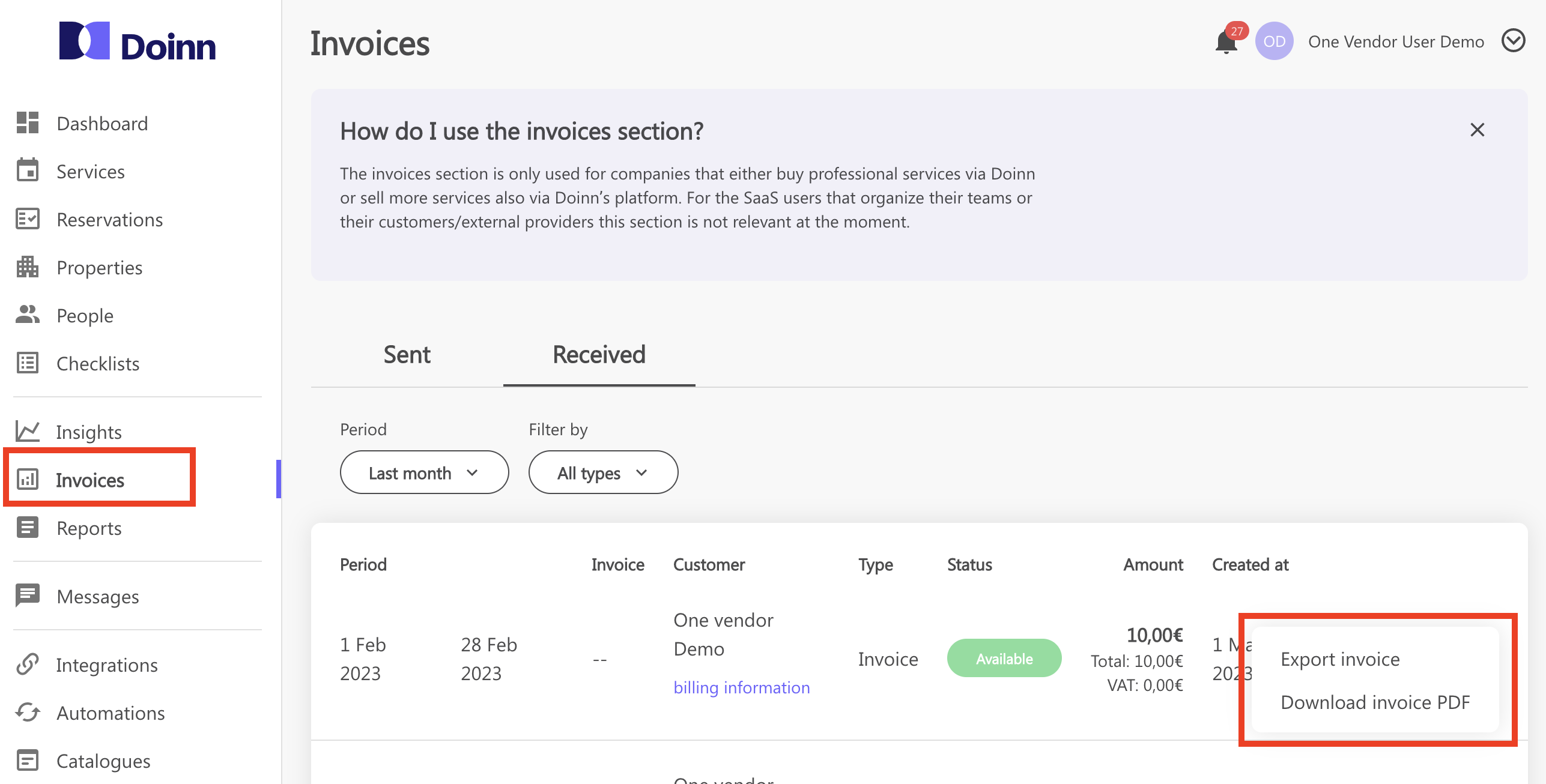 ---
3. Export your daily service scheduling
From the tab Services select the view Dispatch and when all the services are assigned and your scheduling done, click on export.
By clicking export PDF, You can export all services in a specific day (from all workers) into a PDF
It is also possible to export services assign to specific workers by clicking on the button just next by each persons name