How to synchronize Ynnov reservations and associate services for each property
Last Updated: May 19, 2023
Applies to: All registered users
First you need to create your Doinn account directly in Doinn platform

1. Login to your Ynnov account
On the user menu, on the top right corner, select "Customizations"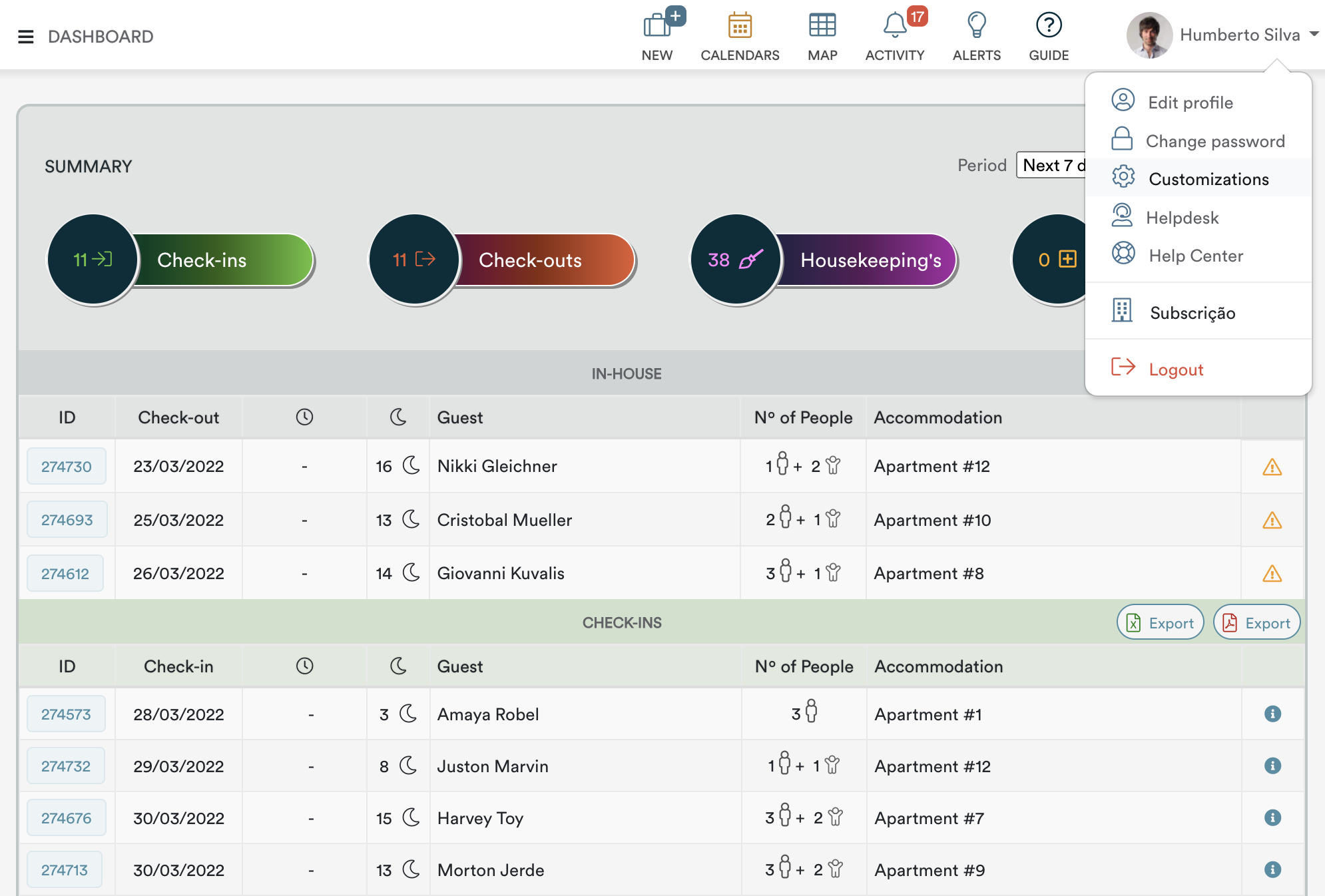 Once on the "Customizations" menu, select "Integrations". On the left side bar and then select "Doinn". Insert the email and password that were used to create the Doinn account and press "Connect"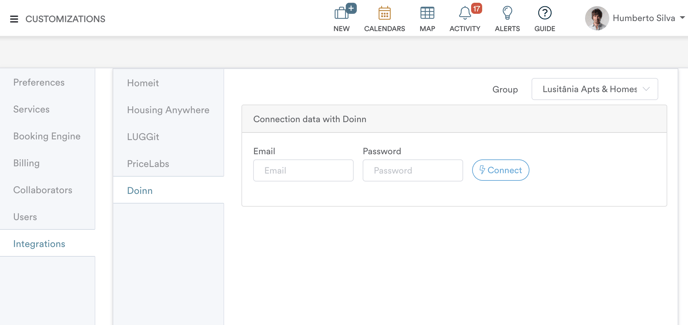 The connection is now established.
Insert a default check-in and-check out time. These will be the set default times. Nevertheless, if a reservation is made with different check-in and check-out times, the reservation times will be the ones that will be taken into account.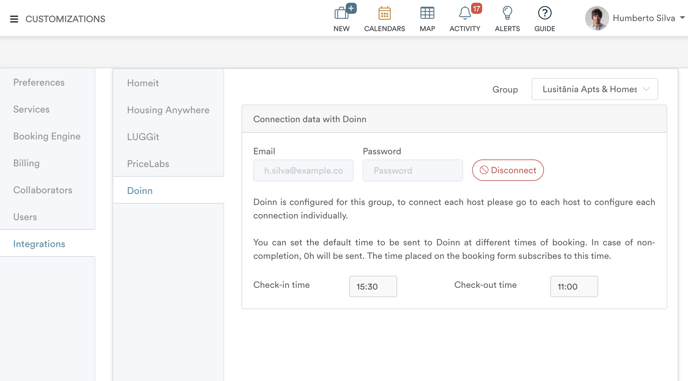 After that, back in the main platform, the host must go to the "Accommodations" menu.
Enter each accommodation that you want to connect to Doinn, one by one, select "Doinn" and click on "Enable Communication".
Then host must complete the form with the required information and press "Save" or "Save and Exit". Then you should proceed to the Doinn platform.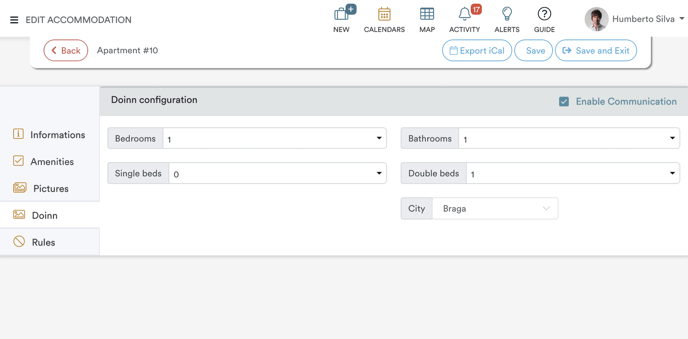 Now you are ready to enjoy all features in Doinn account where you can Connect all teams, Automate and Manage all services and Monitor/Predict relevant logistic and financial indicators.
---

2.That's it! Now you will see the activation of Ynnov in the integrations center


In a few minutes we will receive all Ynnov reservations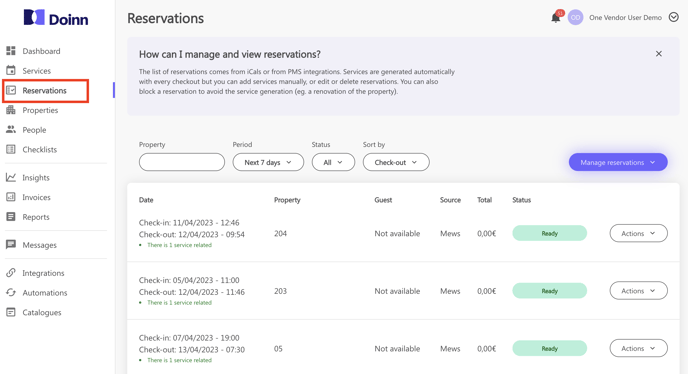 ---

3. Generate the services


To generate the services based on with these reservations your properties need to be associated to the corresponding service catalogue
Once the catalogs are associated with your properties, you are ready to start requesting services on the agreed date