Payment processor
Last Updated: May 29 2023
Applies to: Only registered users with roles: owner, admin
On the floating onboarding on the right you will choose the option to enable payout.
If you click on the button, you will see a pop up with the explanation why it is necessary that you create an account on Stripe Connect, as shown below: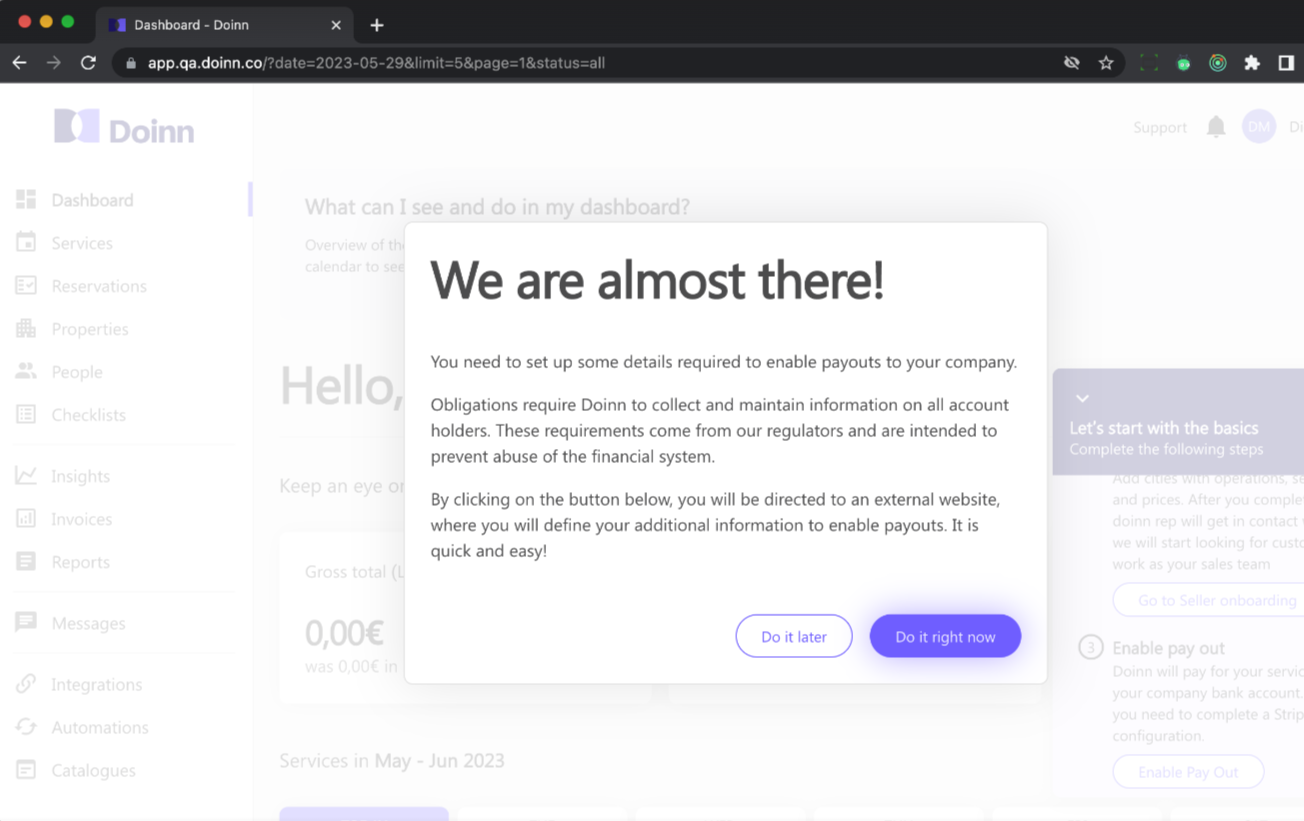 If you click on the "Do it right now" button, you will be redirected to the Stripe initial setup landing page. At that time you will need to complete stripe registrations to get payout directly in company bank account.
When already on the Stripe landing page (as shown below), you will be asked to fill in some basic information: the country you operate in, your mobile number and your email address.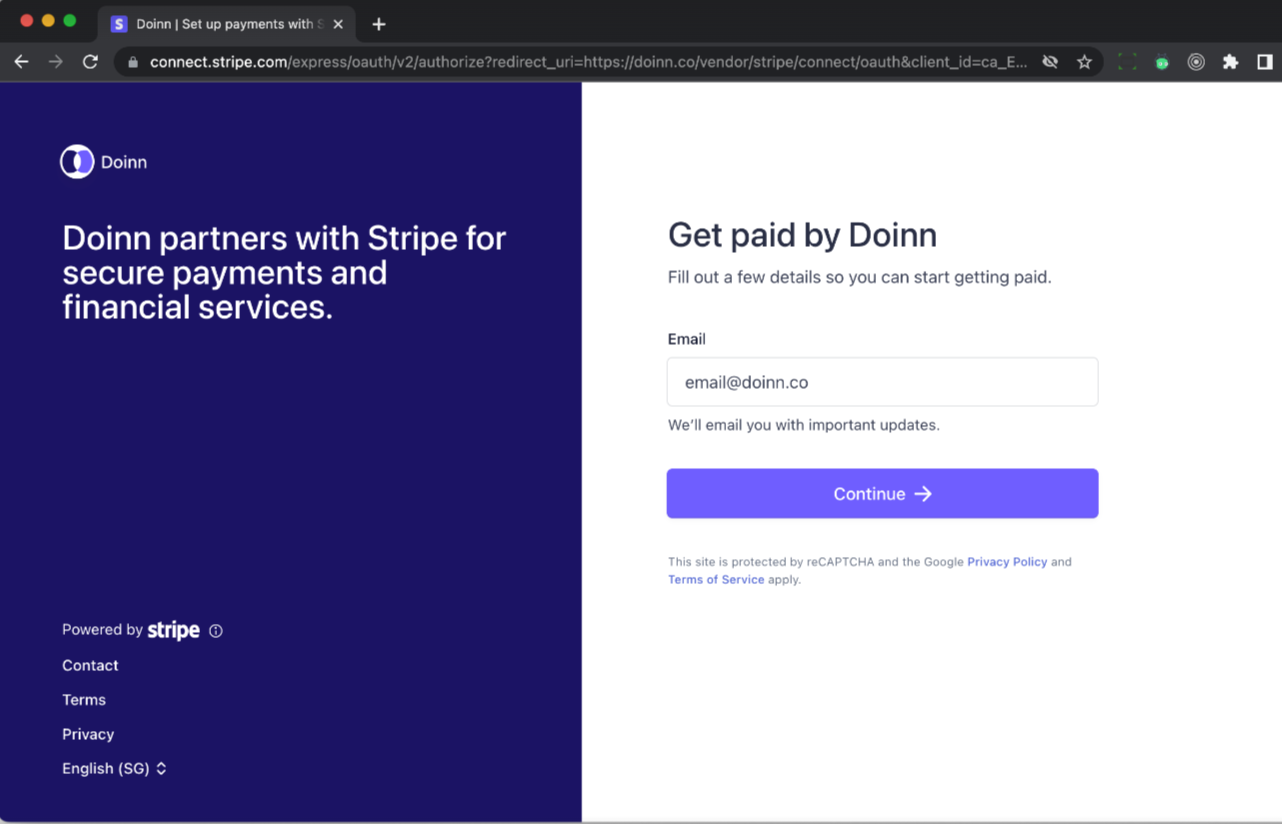 During the process, you should receive a verification code to the mobile number you have indicated.
Fill in your business data in your Stripe account - name of your company (as registered), your business address, registration number and website if applicable. You will also need to identify yourself and your position within the company. To complete all the information you will need to follow a couple of steps.

Finally, you will need to fill in your bank account number to enable money transfers.
We advise you to check your status and confirm whether there is additional information required and missing or not. Stripe might ask you to upload your ID scan as the company's director or a person with significant control (PSC).
When back at your Doinn dashboard the "Waiting for approval" notification will appear in the upper part of the website until the information you have just submitted is validated and approved by Stripe.