The notice period needed to request changes
Last Updated: Nov 20 2023
Applies to: All registered users
A pending service is marked in orange and it's a service that needs to be approved or refused. It's a service where some edits have been required out of the notice period, meaning the hours in advance for the provider to accept the requests.


To know which is the notice period set, you need to go to the Catalogues shared with you.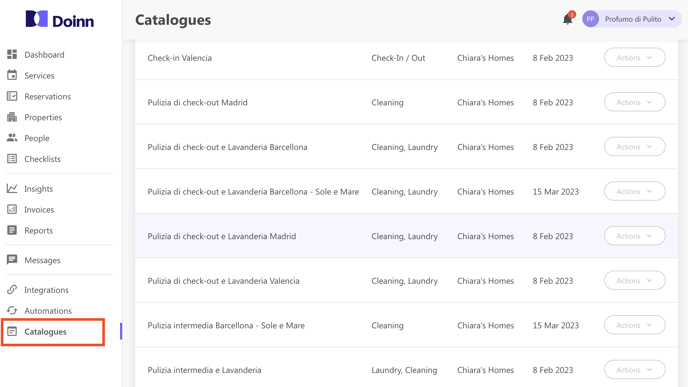 When clicking on a catalogue, select the tab Settings.
Here you can see the notice period set, which means that an approval is required in this window of time to guarantee that the service can be done.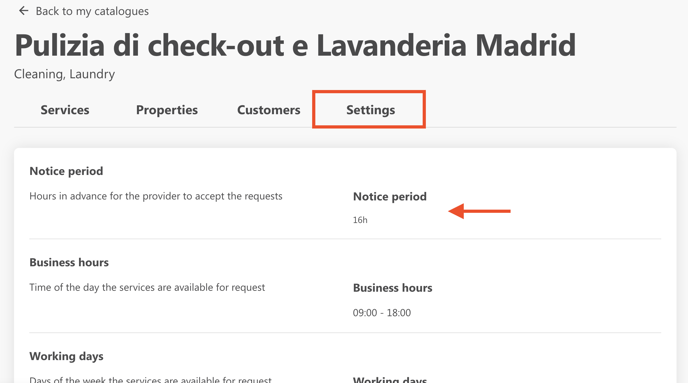 CAUTION: If you see after some time that the other part account has not accept/refuse the service, please make sure you talk with it to do it.