Learn how to edit a specific service
Last Updated: Nov 20 2023
Applies to: Only registered users with roles: owner, admin, manager
To edit a service, first you need to go to the Service tab and select one.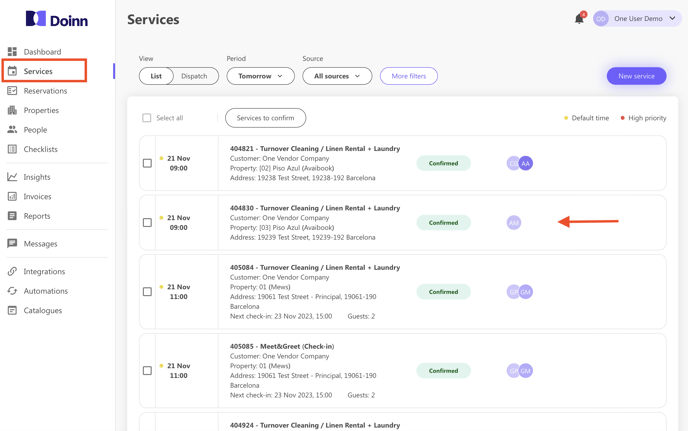 Once inside you can do some edits such as:
a. Edit the day and/or time of the service request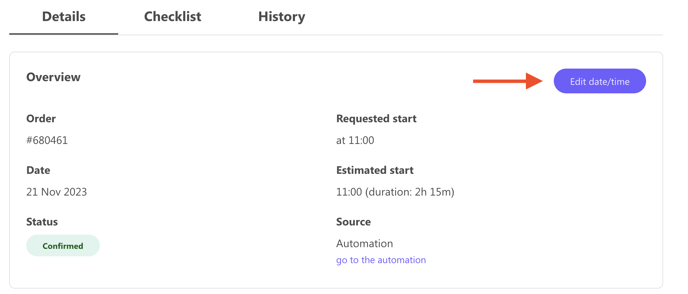 b. Edit information about the service, for example in case you need a different number of linen, this is the place to change it.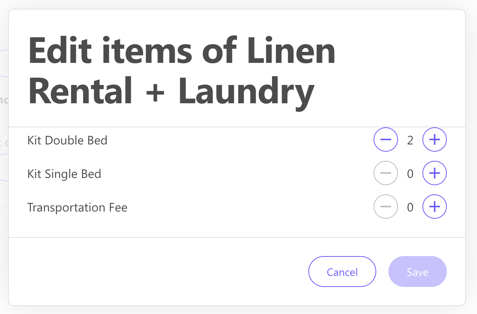 If you receive this message while editing, is due to the fact that the change needs to be approved first by the vendor due to a short time request.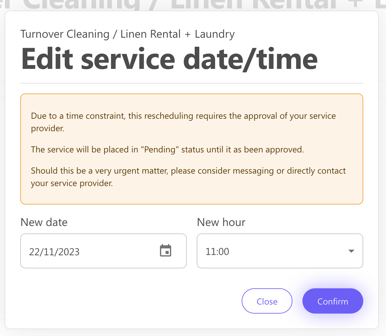 The service will be displayed in pending status.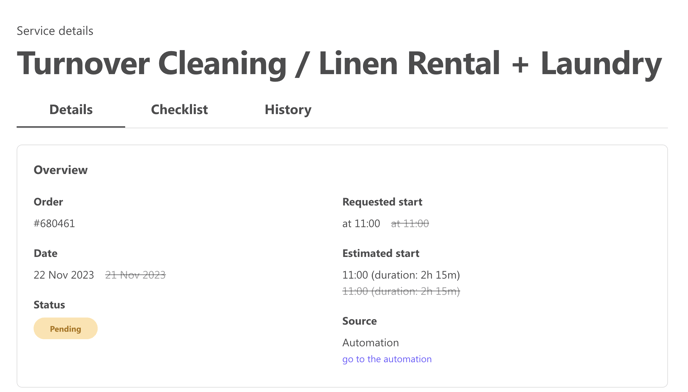 CAUTION: If you see after some time the that provider does not accept/refuse the service, please make sure you talk with it to do it.
To know more about the notice period, check this article here.