How to synchronize HostKit reservations and associate services for each property
Last Updated: April 27 2023
Applies to: All registered users

Follow the steps to integrate HostKit!
The integration between Hostkit and Doinn has been done directly by Hostkit which means you can control which properties and reservations you want to send to Doinn directly in your Hostkit account.
First you need to create your Doinn account directly in Doinn platform

1. Login to your Hostkit account
Go to "My account" settings in your Hostkit account, scroll to Doinn settings add there your doinn login and password that you have created in step 1

After you can go the properties list in Hostkit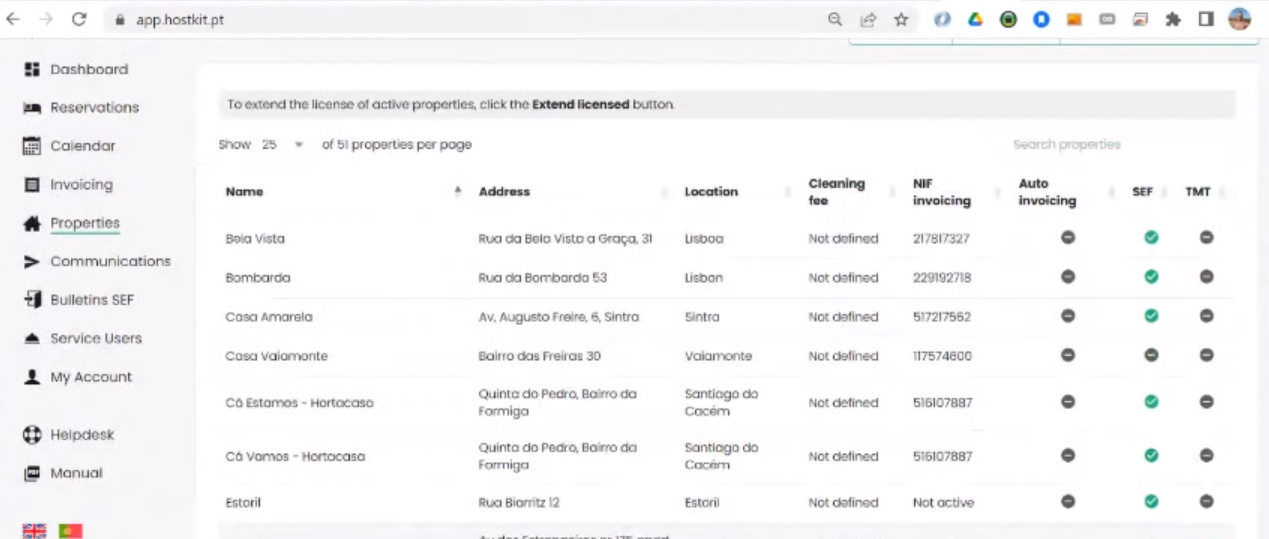 For each property you want to setup in Doinn, go inside the property details. There you will find a section called "Doinn" at the end of the property details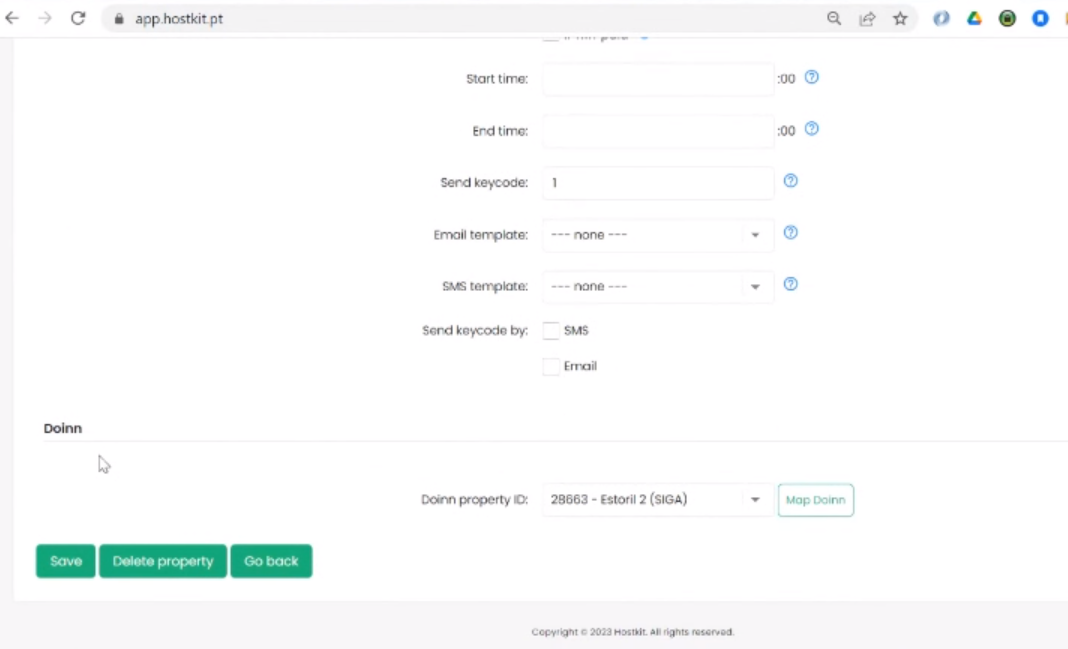 Click the button Map Doinn in order to start sending the details of the property and its reservations into Doinn

Additionally if you want to buy services to Doinn, you must contact Doinn first to check availability of the teams. If our Doinn agents tell you that all is good to continue, then you can "Place Order" directly from your Hostkit account in the reservations list.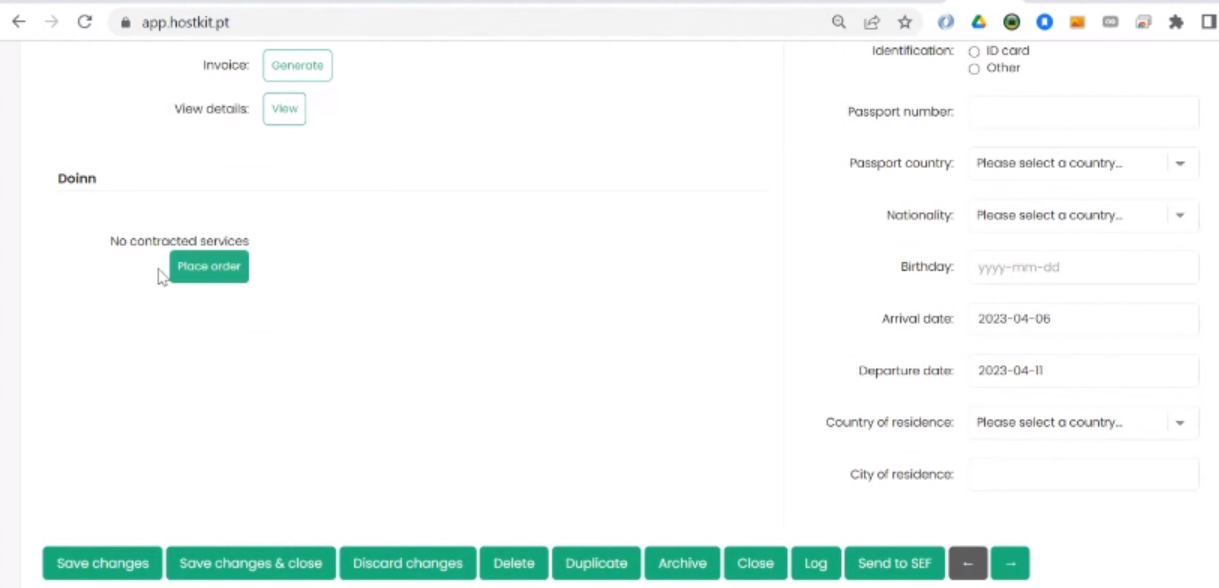 And that's it, from now on you will receive all reservations from Hostkit directly in your Doinn account.
Now you are ready to enjoy all features in Doinn account where you can Connect all teams, Automate and Manage all services and Monitor/Predict relevant logistic and financial indicators.
---

2.That's it! Now you will see the activation of HostKit in the integrations center


In a few minutes we will receive all HostKit reservations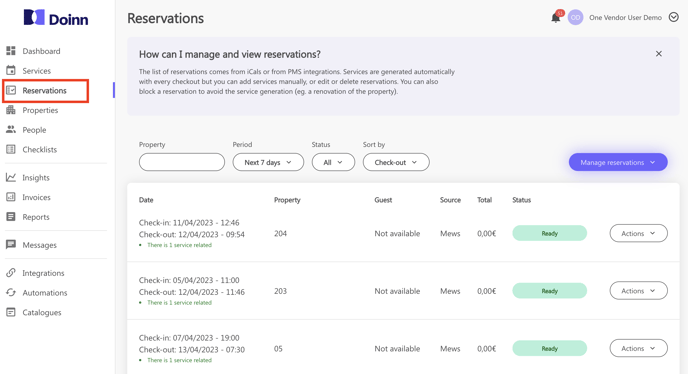 ---

3. Generate the services


To generate the services based on with these reservations your properties need to be associated to the corresponding service catalogue
Once the catalogs are associated with your properties, you are ready to start requesting services on the agreed date